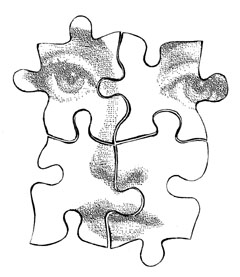 Helpful info for all authors – Character Sketch Template
As we all know writing is show/not tell anymore. Besides the useful info below I've always found using our five senses a huge help in writing.
AUGUST 24, 2014
Ralph White
Best selling author, Columbia MFA, and Fiction Foundry guest, Jean Kwok was kind enough to share her character sketch with me. I modified it somewhat and set it into a MS Word Table. Here's the result.
Name of Character
Role in story
Physical description
age, height, weight, hair, skin, physique
facial features
clothing
grooming
distinguishing features or habits, mannerisms
upon close inspection
voice
fragrance
What other people notice about her/him
first
second
Background
Ethnicity
Education
Religion
Personal experience
Occupation, work experience
Sexuality
Residence
Character traits
Strongest (or dominant) trait
Weakest (or latent) trait
Philosophy
Politics
Interests
Vital secret
Significant event that molded the character's personality
Is the reader likely to have stereotypical expectations about this character?
How does the character defy the stereotype?
How does she conform to the stereotype?
Relationships
Best friend
Other friends
Family
Enemies
Essence of the character
Core need(s)
Ambition in life
What character does alone
Will reader like or dislike the character and why.
Character arc
Does the character change in the story? How?
Epiphany
How does the character grow?
What does the character learn?
Motivations/Ambitions
What does the character want?
abstract
concrete
Does character have intermediate goals?
Conflicts
What could prevent the character from achieving her objectives?
Internal conflicts
External conflicts
Summary
If the story were principally about this character what would that story line be?
Describe the character's story in three acts:
beginning
middle
end
Freestyle description of the character.
In the character's own words: something the character says which is illustrative of her/his self-perception.