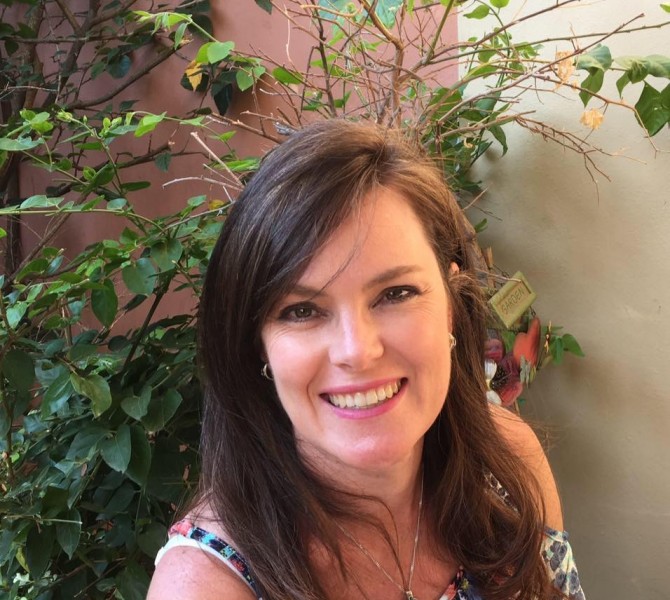 Chantal Nielsen's recent journey in faith with God
How do you go from fasting for a week, having praise & worship music on to getting robbed, tied-up, threatened with a gun and still keeping the faith, trust and hope in God?
Read below about Chantal's journey and how God blessed her abundantly!

We had spent the whole of 2008, trying to immigrate to Arizona USA after visiting the USA in 2007.  We sold our two restaurants'; Bronson (my husband) went over to Arizona twice in 2008 as we were applying for immigration through a L1 visa. To qualify for a L1 visa you had to buy a business in the USA for over $500 000.00.  We got it right and bought an air-conditioner business in Arizona.  Our lawyer in LA submitted our paper work and we waited.
I went on a seven-day fast at the beginning of January 2009, and during the fast, we were informed via internet that our L1 visa had been denied.  Two weeks after that, I was tied up in my home by three men with a gun.  They slapped me around and stole everything of value in the house; we had just cancelled our house insurance as we thought we were immigrating.
After this incident, I sought God day and night for six weeks; I couldn't believe what was happening to us.  He led me to Job 1 vs 6 where Satan attacks Job's character.  God showed me that my character was being tested.  God had allowed the attack to happen to me and He was in control.  I accepted that answer; we subsequently put in an appeal for our USA visa and I started to enter a competition for the apartment in Bedford Centre, an upmarket area in Johannesburg, for the end of the year.
My name was drawn twice during the ten months the competition was running.  A few days before the final draw, I asked God, "What do I do in this situation?"  The Holy Spirit showed me I was in the final draw twice and that I was going to win it.   God gave me the following scripture to meditate on, Hebrews 11 vs 6; 'But without faith it is impossible to please Him, for he who comes to God must believe that He is, and that He is a  rewarder  of those who diligently seek Him.'
On the day of the final draw, ten names were drawn out of one-hundred.  I knew I was going to be number eight, which symbolises new beginnings.  I was number eight and my key fitted in the door; I won the apartment, glory to God!  I hadn't lost faith in God, even when things looked grim; He rewarded my faithfulness.  Praise to God!   Love Chantal xxxx